History
Find out about the history of Craigiebarns Primary School.
Photo from Google Earth, showing Craigiebarns Primary School, with Dundee and Angus College and Broughty Ferry in the background.
Craigiebarns opened in 1970 and is located at the end of Brington Road, sitting adjacent to Craigie High School and Dundee and Angus College.  The school is located within the Craigiebank area of Dundee, which falls between the centre of the city and Broughty Ferry.   
It is a single storey building, surrounded by large playing areas of grass, woodlands as well as a maintained tarmac playground, which features a small multi-purpose sports pitch.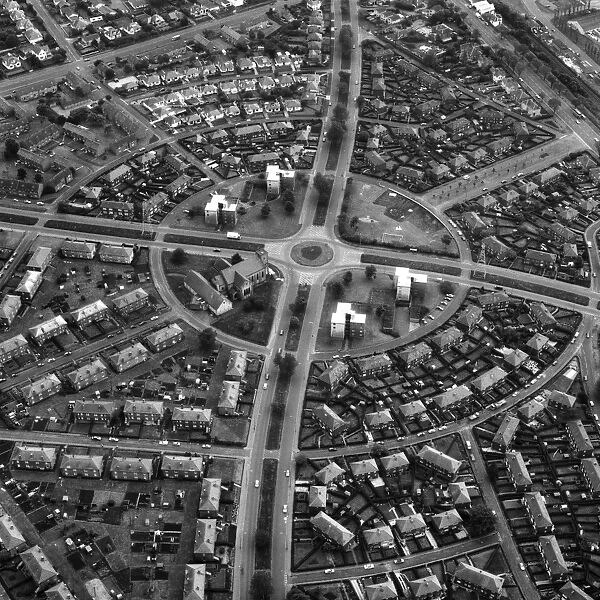 Photo by DC Thompson from 1989, showing the recently demolished Craigiebank Parish Church, opposite the local playpark which is a 2 minute walk from the school.